Your browser is too old
We can't provide a great video experience on old browser
Update now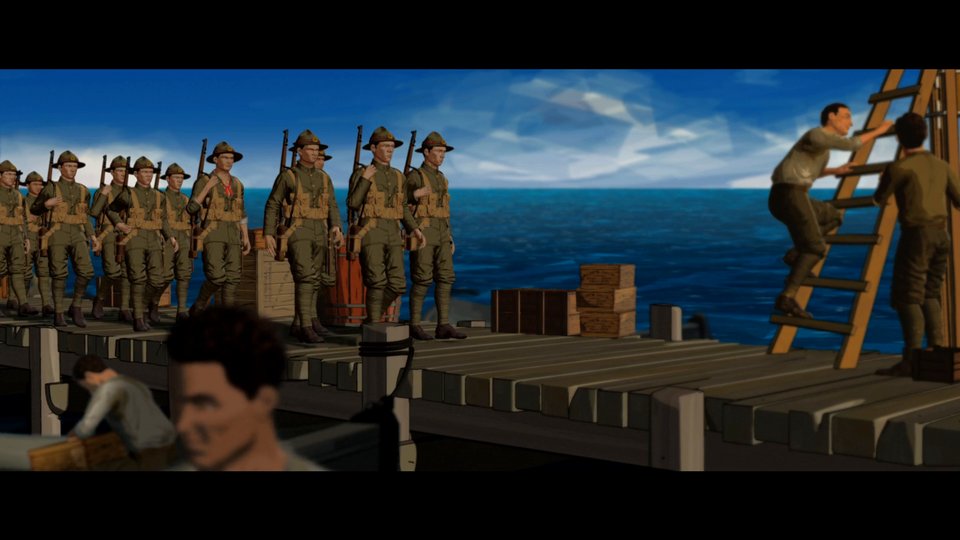 01:21:23
25 April
25 April tells the story of New Zealand's involvement in this flawed and brutal campaign, which led to the deaths of thousands of young men and women.
Learning Resource- 25 April
Find out more about the film- talking points, analysis and further links.
Synopsis
25 April is an innovative feature documentary created to bring the story of the New Zealand experience at Gallipoli (Turkey) to life for a modern audience through a reimagined world. Using graphic novel-like animation, 25 April brings First World War experiences out of the usual black-and-white archive pictures and into vibrant, dynamic colour. Weaving together animated "interviews" based on the diaries, letters and memoirs of six people who were actually there, the film tells the compelling and heart-wrenching tale of war, friendship, loss and redemption using the words of those who experienced it.